Wasp Barcode Technologies: The Barcode Solution People
Reasons To Make Inventory Management Part Of Your Small Business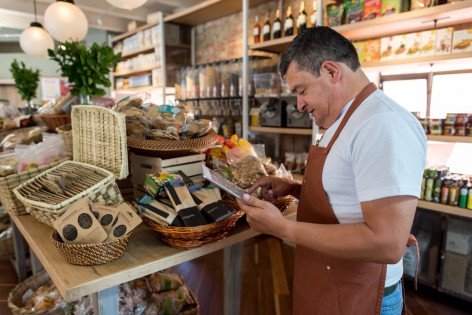 László Bíró's UK patent for the
ballpoint pen
turns 80. Some of us consider ourselves lucky if we can manage to keep track of the same pen for 80 days! So why do a full third of UK SBs continue to use
pen-and-paper
methods to keep track of their inventories? Many businesses rely on hand counts, tally marks, and a ballpoint pen to make due –
if
they track inventory at all! So, in the spirit of "new year, new you," why not make a promise to your small business? Make 2018 the year you take control of your inventory. Inventory management doesn't
start or stop
at your stock room doors. The process starts at your loading bay when you fetch the pallets from the lorry and ends once the customer leaves with parcel in tow. [Tweet "Inventory management doesn't start or stop at your stock room doors."] I know, it seems I just asked you to step far beyond your comfort zone. You aren't one of the big-name players and you don't carry
that
much stock. You can only stow so much in the space you lease, so how cluttered can it
really
get back there? How does
£50.9 billion
worth of clutter sound? That's how much unsold inventory the Asset Based Finance Association found in 2015 after the recession. Many small businesses held increased levels of stock at the recession's end. Inventory management could help easily maintain accurate records of exactly what remained and details about each item, such as its cost and expected sales price. These factors can prove especially useful given the rise in goods as collateral that rose along the same lines as excess stock. Over the same timeframe, the use of inventory as funding rose from £530m to £870m, a 67 per cent increase! See how this clutter might
affect
not only your future sales but potentially your lending allowances? Clutter leads to misplaced goods. Misplaced goods leads to longer search times when you check in the back for Item X. Longer waits equal losses of patience and potentially losses of business.

You might feel as though you handle enough data as is and could not possibly take on anymore. Reconsider the question: Ask not how much data you handle, but instead
what you do
with the data you possess. Do you keep up with inventory but not on trends in the markets? Do you know how your supplies fluctuate in value over time or when? Do you use this data to your advantage or sit on it until it does no good at all? You should also remember: You paid for whatever goods remain in your stockroom. How much money will it take to
at least
recover your
purchasing costs
? Inventory management can help with that: You can keep tabs on your current stock levels, update them in real time, and update your selling price in the event of sales or upcharges.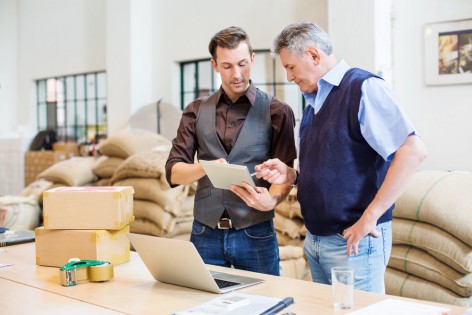 Alerts can clue you in as to when you need to reorder. Program your
par levels
to get a feel for when to place the call. Don't forget: These levels can and will fluctuate as purchasing and sales trends change! Inventory management makes the new year's first
audit
considerably easier. Your system can separate your remnants into Leftovers Held, Gifts Returned, and New Needs-to-Go as each item gets scanned into your facility, not as your see it in the stockroom or returns bin. Once you organize these categories, you can then figure out the more effective – and, in all hopes, most profitable – ways to move your products.
Once you successfully move your goods, your inventory management system  can again prove its value. Use your system to do a little
forecasting
: See what holiday mainstays underperformed and could stand a reduced order in the future. What annual holiday goods moved well or performed better than previously? What might be safe to leave off the Christmas list this year? So, now that you know you will order an inventory management system soon, how do you go about the
selection process
? This might seem to contradict the urgency of the matter, but don't rush into a decision. Familiarize yourself with several options. Compare and contrast their features as they would fit your business needs. Talk with other SBEs about their  systems and get their opinions. See if you can observe the process at work, but remember to keep your business in mind. Consider the potential impact on your current software. Is it compatible with your operating system or does it require additional specialised software to run? Be mindful of the costs but consider your future: Do you plan to expand? Would the system grow with you or would it be a set of trainers to be replaced when too tight?
How could your SB benefit from an inventory management system?
Are you a small business that could mentor others in IM systems? What would you say to someone interested but under-informed?